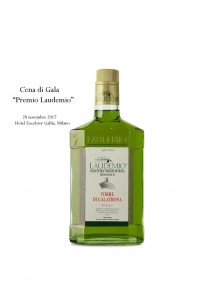 28th november, Excelsior Hotel Gallia, Milano.
Gala dinner by the chefs:  Marco Stabile from Ora d'Aria restaurant, Giuseppe di Iorio from Aroma Restaurant and Salvatore Bianco from Il Comandante restaurant, for the first edition of  Laudemio Awards.
Fcomm will be there with the extra virgin olive oil Laudemio Torre di  Galatrona by Petrolo.